Ronald Chapman II Tells Pittsburgh Post-Gazette About Collateral Effects of DEA Registration Surrenders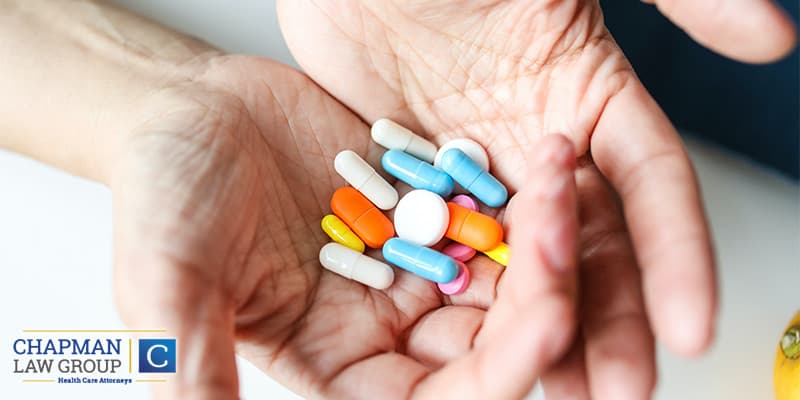 Ronald W. Chapman II (pictured), chairperson of White Collar Defense & Government Investigations at Chapman Law group, told the Pittsburgh Post-Gazette that physicians often surrender their DEA registration during raids because of fear of further action.
Often DEA agents storm clinics in their big black SUV's, dressed in "DEA" jackets and hats, telling the provider that he/she won't face further action if they surrender their DEA license. All too often, scared providers surrender their DEA registration, only to later discover that their medical license is subject to discipline as a result of the DEA surrender.
Ron told the Post-Gazette that it would be fairer if the DEA placed prescribing restrictions on physicians suspected of CSA violations, rather than seek immediate surrender, which is often done without the opportunity to first seek legal advice.
The article reports that a FOIA request to the DEA revealed that, between 2011 and 2015, 3,679 DEA registrations were surrendered, yet only 99 were successfully revoked.
Ron, who represents DEA registrants nationwide, advises that providers never surrender their DEA registrations without first seeking counsel: "Providers are often unaware of the collateral consequences, and surrendering your DEA registration could mean giving up your medical license, your practice and ultimately your career."
Chapman Law Group: Your National DEA Defense Partners
The national healthcare attorneys at Chapman Law Group have provided onsite assistance to DEA registrants across the U.S. to ensure their rights and practice are protected when the DEA asks for surrender of registration.
Among the DEA actions we handle nationwide:
Dispensing/prescribing to a drug dependent person
Failure to keep required records
Dispensing without proper labeling
Dispensing outside of scope of professional practice
Conspiracy to possess controlled substance
Conspiracy to dispense controlled substance
Conspiracy to distribute controlled substance
DEA License Renewal Matters
We represent licensed medical professionals from coast to coast, including:
Our attorneys serve healthcare professionals throughout the U.S. Our offices are in Detroit (where we serve Dearborn, Troy, Ann Arbor and Grand Rapids, and the rest of Michigan); Miami and Sarasota, Florida (for Jacksonville, Tampa, Orlando, West Palm Beach, and all of Florida); Los Angeles/Southern California; and Chicago.
Contact us today for a consultation.
Need an Attorney? Contact us now!
Michigan Office
1441 W. Long Lake Road, Suite 310
Troy, MI 48098
Phone: (248) 644-6326
Got A Question?
Call now for a free consultation.