Ronald W. Chapman Sr., Esq., M.P.A., LL.M.
Ron has over 30 years' experience practicing law and has been representing health professionals for over 25 years. He is the founder of Chapman Law Group, a firm dedicated to health law and the representation of health professionals, health care providers and facilities, correctional health care providers, and professional liability insurers. Ron is licensed and actively practices in both Florida and Michigan.
Ron holds a master of laws degree in health care law from Loyola University Chicago School of Law. He is the past vice chair of the medical legal subcommittee with the Michigan State Bar, a committee dedicated to the advancement of legal understanding of those issues affecting health care providers. Ron is a recognized leader in health law, medical malpractice defense and correctional health care law. Ron was recently named one of Michigan's Super Lawyers in health care law. In 2015, he was named a "Leader in Law" by Michigan Lawyers Weekly. He has been AV® Peer Review rated by
his peers in the legal community since 2008. In 2010, he was named a Top Lawyer of the Year by DBuisness. Ron is also a member of the American Health Law Association and The American Association of Nurse Attorneys. Ron is passionate about health law and the representation of health care professionals, providers and third parties working in the health care industry. He has built a team of attorneys at Chapman Law Group that share his passion for health law. As our team leader Ron works to bring together talented attorneys dedicated to helping health care
professionals protect their career, practice, and professional integrity. Ron recognizes the effort it takes to become a licensed health care professional and pledges the firm's support in protecting their investment. Ron grew up in Dearborn, Michigan and joined the United States Air Force after graduating from high school. He continued his education while on active duty and graduated from California State University,
Sacramento (BA Cum Laude 1979), University of Southern California School of Public Administration (MPA 1980). After receiving his Honorable Discharge from the Air Force in 1980 he began his career as a public administrator for the City of Dearborn. Ron was the Assistant Director of Public Works prior to joining the staff of William Lucas, Wayne County Michigan's first County Executive. In 1985 Ron became the Chief of Staff for Wayne County, Michigan, the third largest county in the United States.Ron continued
to pursue his love for education and graduated from Wayne State University Law School (JD 1984). In 1987 he returned to the private sector and began practicing law, He also joined the United States Army Reserve, Judge Advocate General Corps as a First Lieutenant. In 1992 Ron was a congressional candidate in the 12th Congressional District. As an attorney Ron pursued his dream of becoming a successful trial attorney handling a variety of cases. In 1989 he tried his first federal 42 USC § 1983 lawsuit
regarding alleged deliberate indifference. After three weeks of trial the jury returned a no cause of action. Over the years Ron has handled thousands of state and federal claims regarding healthcare professionals. In 2016 Ron received his LL.M. (master's in law) in health care law from Loyola University, Chicago School of Law.  His master's thesis was titled, "The Over-Criminalization of Health Care Law through the False Claims Act Implied False Certification Theory." Ron's primary practice focuses on the defense of healthcare professionals and organizations, including county sheriffs and
private correction contractors. His area of practice includes: health care correctional law, professional licensing, medical malpractice defense, health care fraud, Stark, AKS, false claims, peer review, credentialing, administrative law, criminal law (health care only), and compliance. As a dedicated martial arts practitioner with a fifth degree black (Godan) in Koei-Kan Karate-Do, Ron believes strongly in mental and physical preparation. Effective litigation is about knowing your case as well as your opponent's and accurately attacking your opponent's strategy. The goal of litigation is to win without trial!
Practice Area
Health Care Fraud
Blog
HPRP Class Action Update
Case Results
Defendant Receives No Jail Time And Is Reinstated With Medical License
Got A Question?
Contact me now to get a free consultation.
Admitted to Practice
Michigan, 1985
Florida, 2003
U.S. District Court, Eastern District of Michigan, 1987
U.S. District Court, Western District of Michigan, 1998
Middle District of Florida, 2003
U.S. Court of Appeals, Sixth Circuit, 1989
U.S. Court of Appeals, Eleventh District,
Legal Education
Loyola University of Chicago, LL.M., 2015
Wayne State University, J.D., 1984
California State University, B.A. cum laude, 1979
University of Southern California, M.P.A., 1980
Memberships
State Bar of Michigan
The Florida State Bar
American Health Law Association
Michigan State Bar Health Care Law Section – Vice Chair of Medical Legal Subcommittee
Defense Research Institute
National Commission of Correctional Health Care
American Correction Association
The American Association of Nurse Attorneys
Practice Area
Health Care Fraud
Blog
HPRP Class Action Update
Case Results
Defendant Receives No Jail Time And Is Reinstated With Medical License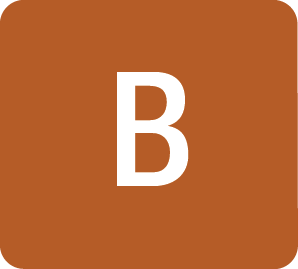 Bill W RN
Mr. Chapman II was Masterful in the courtroom. I am very satisfied with the job that he did for me. Thank Mr Chapman II
Mark Strine
If you or your practice are being investigated do not hesitate to contact Chapman Law Group. They specialize in healthcare law and found the case in my favor.

J H
Ron Chapman II is an amazing attorney. I had different representation when I asked Ron to take my case.Finally after three long years, I was exonerated when that Court ordered my licensing board to dismiss the complaint. Thank you Ron !!!